Sue Toland passed away at 8:57 a.m. on Thursday, Feb. 21, 2008

Sue Toland (1951-2008)
with friends at work.

Please direct inquiries and donations to Crystal Springs Water
at the above address and phone number. Thank you.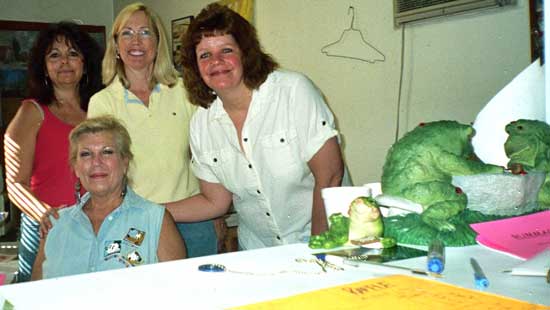 FRIENDS FOREVER (8-28-2007) — Evelyn Romo, Missy Baker and Jane Hagen (standing, left to right), longtime co-workers of Sue Toland at Crystal Springs Water in Reno.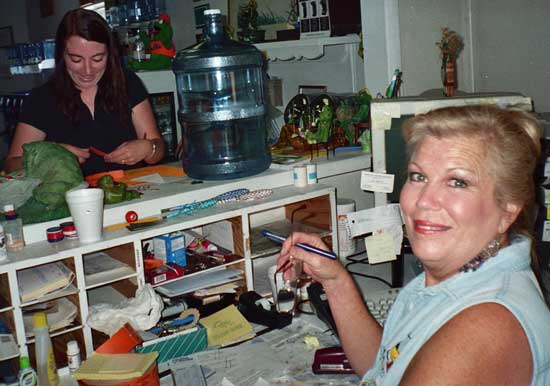 SUPPORTING A FRIEND (8-28-2007) — Crystal Springs Water customer Andrea Baccigaluppi fills out a raffle ticket to support the Labor Day weekend Sue Toland fundraiser.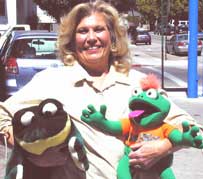 SUNSHINE SUE TOLAND
With a little help from her friends, including you.

THE CAMPAIGN TO HELP
TERMINAL CANCER VICTIM SUE TOLAND
Fundraisers in Reno, Nev., Sept. 1, 2007
and in Sparks, Nev., Sept. 2-3, 2007
THANKS TO EVERYONE WHO HELPED!
TOMORROW
DEATH AS A CORPORATE PROFIT CENTER
Profitmongering newspapers have taken the American way of death too far
Major newspapers now exploit the dead by charging for obituaries, a national epidemic.
I have some proposals to impact it, but first I'd like to hear your ideas.
Please write me.

For sale: The American way of life — and death
Barbwire by Barbano / Expanded from the 9-12-2013 Sparks Tribune
Barbwire more than a decade ahead of the curve —>
The campaign against forcibly paid obituaries

Editor Nathan Orme on charging for obituaries
Daily Sparks Tribune 10-28-2007

Click here for background
BARBWIRE BY BARBANO, Daily Sparks Tribune 2-19-2006

Paying Proper Respect
BARBWIRE BY BARBANO, Daily Sparks Tribune 12-11-2005
Papering over the high cost of dying
BARBWIRE BY BARBANO, Daily Sparks Tribune 7-22-2001

Be well. Raise hell. — Andrew Barbano
Reno-Sparks-Washoe Charter cable channels 16 & 216
2:00-4:00 p.m. PDT, 21:00-23:00 GMT/CUT/SUT
What may well be the first marriage of talk radio, talk TV and webcast webchat